Work from Home: Balancing a Flexible Home Office Routine
As we write, working from home is THE norm. Some people find working from home as the key piece that allows them to balance their lives, especially when it comes to things like spending time with their partners, friends, or kids. Others, see it as an extremely tough experience, feeling that work can easily seep into their life and making them feel totally unbalanced. Both categories of people, generally agree on the challenges brought on by remote work especially when having to handle multiple virtual meetings and conference calls, while supporting their kids manoeuvre through the intricacies of learning from home. So, to make this work, we would all probably benefit from establishing some basic remote working boundaries.
Here are some tips for those who are working remotely for leading a better, more productive remote working routine:

Set a schedule, and try to stick to it
Flexibility is obviously a key benefit of working remotely, however when you have this kind of flexibility to work from anywhere, it can sometimes feel like you need to be available and online anytime, leading to a lack of work-life balance. Designate working and personal hours on your calendar and stick to it. This will be helpful for your team and for your sense of work-life balance: That way, your team will know exactly when they can and cannot reach you, and you'll be able to plan personal activities as well.


Create a Dedicated Workspace
Along the lines of preparing yourself for a productive day of work from home, you might want to consider choosing the right workspace. When deciding on the space, think of a neat, clutter-free area, where you are can feel comfortable and free of distractions.


Get ready for work the same way you would do you were to go to the office
Create a morning routine and stick to it. This could mean dressing up as if going out, sticking to fix timings for breakfast, your coffee ritual etc. All of this will help you transition from relaxing-at-home mode to productive mode.


"Show Up" to Meetings and Be Heard
Be sure to attend all the meetings according to your priorities, speak up sharing your experience and opinion during these meetings so everyone knows you're on the call. Push boundaries challenging authorities without completely disrupting your interpersonal relationships. A simple, "Thanks, everyone. Bye!" at the close of a meeting will go a long way toward making your presence known.


Set you hours and have an end-time
Determine a daily schedule that makes sense for you and your team, make sure that your team members in different locations and time zones are mindful and respectful of your schedule. Pre plan your breaks, giving yourself an adequate time during the day to walk away from the computer screen and phone. A lunch hour and two 15-minute breaks seems to be the normal practice.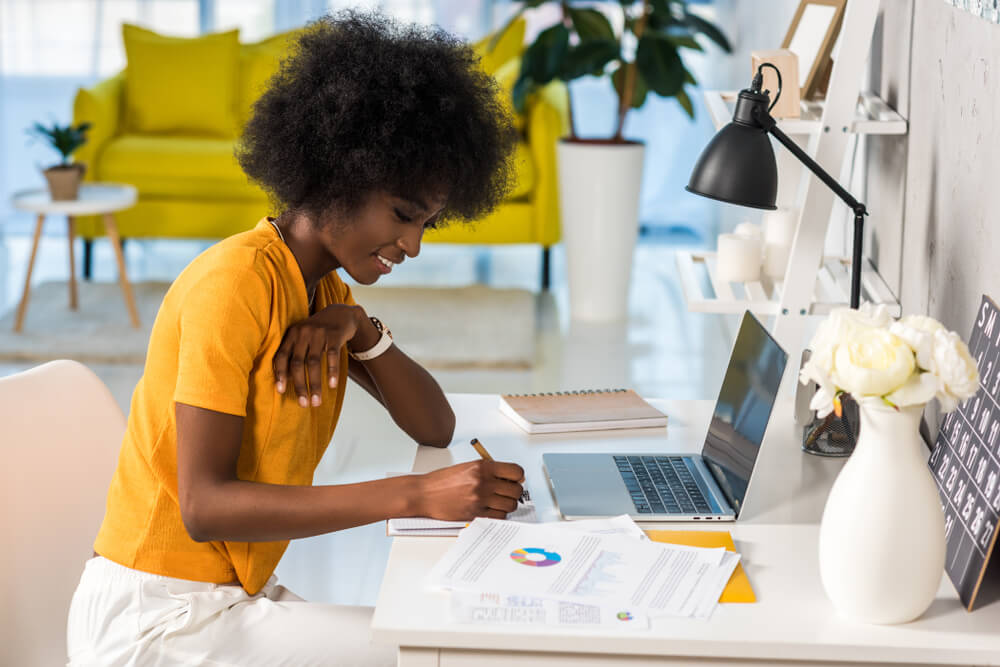 When you work from home, there is a lot of flexibility when it comes to time management. However, that can mean working more hours. It's important to have a specific time where you put away your work for the day and take the time off for rest and recovery.